Having the ability to add laughs to your life is the most important business skill you can possess. I help companies, individuals and associations reduce stress, enjoy their jobs more and want to strangle co-workers less. If your stress meter is rising and your fun meter is falling, the solution is simple.
The Morale Mechanic can facilitate fun and help manage your morale so you can be happier, healthier and more productive than you have ever been!
Gavin's high energy humorous keynotes, workshops and coaching focus on providing the audience with tools, tips and techniques designed to educate, invigorate and leave them laughing! Gavin Jerome helps jump start professionals lives by arming attendees with the most powerful business success tool you can posses….Humor!
Not only is Gavin Jerome a premiere keynote speaker and motivational humorist, he is also a sought after INSTRUCTOR
For nearly two decades, Gavin Jerome has taught others how to use humor in their personal and professional lives. Gavin's Comedy College is a two credit class at Iowa State University. For more info, visit our resource and media page!
Gavin Jerome's keynotes and workshops are fun, funny, yet FILLED will valuable workplace content designed to help attendees reduce stress, enjoy their jobs more and want to strangle their co-workers less. You have to laugh a little, to live a lot!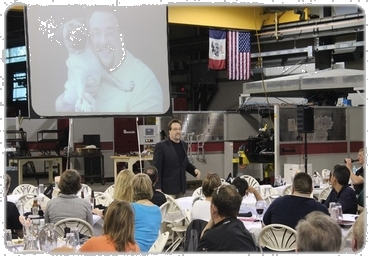 Fun and Funny
Gavin Jerome brings the funny and brings the house down!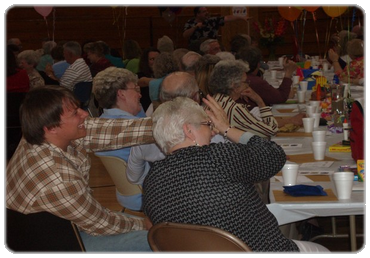 Audience Interaction
Gavin Jerome engages attendees with interaction and exercises!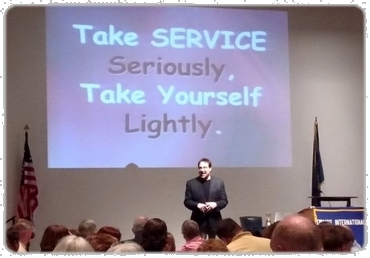 Content Rich
Concepts and tools to be happier, healthier and more productive!
Killer Keynotes
Start or finish your conference with a bang and not a whimper. Hilarious humor in the workplace keynote will both entertain and educate.
Half Day Workshops
Sometimes you need to delve deeper into the many facets of humor. A three hour half day workshop allows participants to roll up their sleeves and do stuff!
Support Resources
To add to the value of Gavin's programs, his handouts and support material solidify the learning and aid in retention. Takeaways include charts and fun props to keep.
Gavin Jerome brings his energetic and entertaining keynote to Rally in the Valley in Cedar Falls, Iowa.The Hilton Garden Inn will be ROCKING!
Shoot me and email and ask away!
Every effort has been made to provide you with enough information to determine whether or not Gavin Jerome is the right humorous motivational speaker for your event. Every now and then, a question will come up that isn't covered on my website.
Don't hesitate to reach out via phone call or fill out the form to your left and ask you question even if it is "Do you have our date open on your calendar?" Someone in my office will get back to you ASAP!
Get your hands on some cool free stuff, news and information you can use in your workplace to be happier, healthier and more productive in the workplace. We NEVER spam or sell your email address. Sign up below for some fun in your inbox!